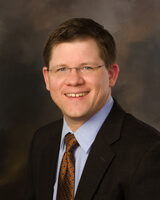 Conditions Treated:
Interests:
Surgical treatment of cataracts
Location:
Bettendorf, IA
Rock Island, IL
Hospitals and Surgery Center Affiliations:
Spring Park Surgery Center
Genesis Medical Center
Education:
Residency: Albany Medical Center, Albany, NY
Internship: Albany Medical Center, Albany, NY
Medical School: Albany Medical College, Albany, NY
Undergraduate: University of Pennsylvania, Philadelphia, PA
Certifications:
American Board of Ophthalmology
Publications:
"Transconjunctival fat removal combined with conservative bony medial/floor orbital decompression for Graves' orbitopathy." O'Malley MR, Meyer DR. Ophthalmic Plastic and Reconstructive Surgery. 2009 May-Jun;(3):206-10
"Vitreous levels of unbound bevacizumab and unbound vascular endothelial growth factor in two patients." Beer PM, Wong SJ, Hammad AM, Falk NS, O'Malley MR, Khan S. Retina. 2006 Oct;26(8):871-6
"Central corneal thickness and glaucoma in aphakic and pseudophakic children." Simon JW, O'Malley MR, Gandham SB, Ghaiy R, Zobal-Ratner J, Simmons ST. J AAPOS. 2005 Aug;9(4):326-9
"Universal screening for interpersonal violence: inability to prove universal screening improves the provision of services." Datner EM, O'Malley M, Schears RM, et al. Eur J Emerg Med 2004;11:35-38
Activities and Honors:
Educational presentations to area assisted living facilities and community sponsored events
Lecture presentations to ophthalmology and family practice residents
Nominated / Elected for inaugural leadership development program
New York State Ophthalmology Society
Elected Chief Resident by residents and faculty of Albany Medical Center
Department of Ophthalmology
Dr. Robert D. Reinecke prize for research in ophthalmology.
Professional Memberships:
American Society of Cataract and Refractive Surgery
The American Academy of Ophthalmology