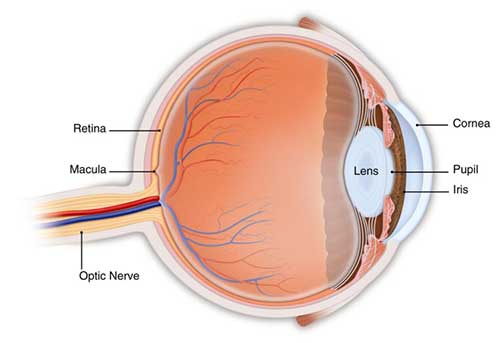 Your eyes are at work from the moment you wake up until the moment you close them to go to sleep. They take in tons of information about the world around you. Light rays enter the eye through the cornea, pupil, and lens. These light rays are focused directly onto the retina, the light-sensitive tissue lining the back of the eye. The retina converts light rays into impulses; sent through the optic nerve to your brain, where they are recognized as images.
A fellowship-trained retina specialist receives additional training in the medical and surgical treatment of age-related macular degeneration, diabetic retinopathy, retinal vascular disease, retinal detachment, ocular trauma, and ophthalmic ultrasound.
The American Society of Retina Specialists makes the following fact sheets available for their members. Each fact sheet contains information on causes, symptoms, risk factors and treatments for each of the conditions.
ESA's retina specialist provides services for most of these conditions. Please call us to make an appointment.