Providing Your Best Vision for Life
Founded in 1983 by Dr. Amir and Dr. Lisa Arbisser, Eye Surgeons Associates offers a comprehensive range of eye care for children, adults, and seniors including cataract and refractive surgery such as lens exchange. From basic eye examinations to the treatment of the most complicated vision problems, we are committed to maintaining your best vision for life.
We provide treatment in a private practice setting without doctors in training for:
cornea and external eye disease
diabetic retinopathy
glaucoma
macular degeneration
pediatric eye disorders
strabismus
vitreoretinal disease
Many of our fellowship-trained specialists are published and recognized leaders in their professional societies. Our board-certified ophthalmologists and optometrists, combined with our certified technicians and opticians, provide the finest in eye care.
We invest in the latest technologies and embrace new medical and surgical techniques to provide our patients with the best options and care to improve vision.
We are proud of these practice achievements that set us apart from other eye care providers:
First to provide the iStent for use in reducing eye pressure during cataract surgery
First practice to offer laser cataract surgery with advanced technology options to reduce or eliminate your need for glasses
Only clinic with a devoted pediatric ophthalmologist who sees children in specially equipped exam rooms
A physician from Eye Surgeons Associates is always just a phone call away. Patients can receive 24-hour emergency care, even on weekends and holidays. For non-emergencies, you can contact our staff with secure messaging through My ESA Online Clinic.
Most vision plans, including Medicare and Medicaid, are accepted. Eye Surgeons is the only full service optical to offer you convenience and cost savings in both Iowa and Illinois.
As an added benefit, hearing services are available at Eye Surgeons Associates with the same level of quality, service, and value as our vision services. Hearing and vision problems frequently occur together as we age and we treat them both.
A Part of Your Community
ESA believes in educating about healthy eyes, so we participate in many local health fairs. We also believe in supporting the communities and the people living and working here.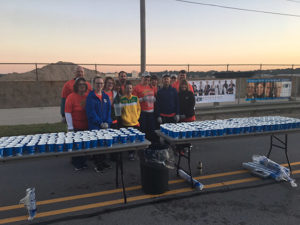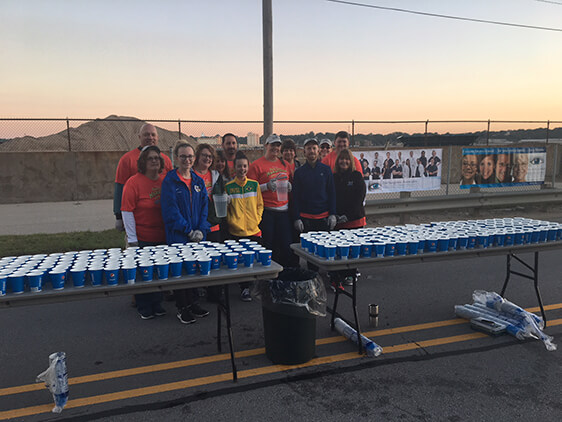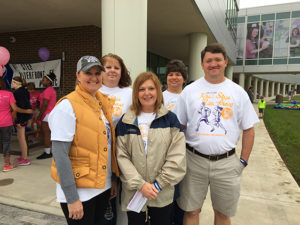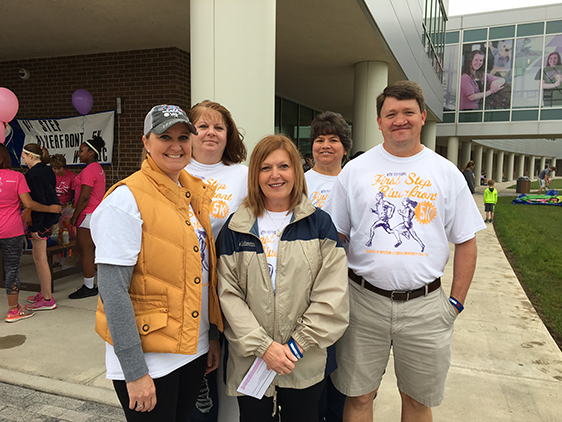 ESA employees choose a not-for-profit each year to fundraise for. Our 2019 charity is Bethany for Children and Family. In 2018, they raised $1,250 for The Scott County Humane Society. In 2017, it was $1,492.57 for The Children's Therapy Center and in 2016 they raised $1,675.24 for the Riverbend Foodbank. All contributions were made out of ESA's staff generosity. They raised money by contributing to casual for a cause day, brown bag lunch days, pot luck lunches, raffles, and bake sales and the ESA shareholders provide a match each year. Plus ESA volunteers worked at events for each organization.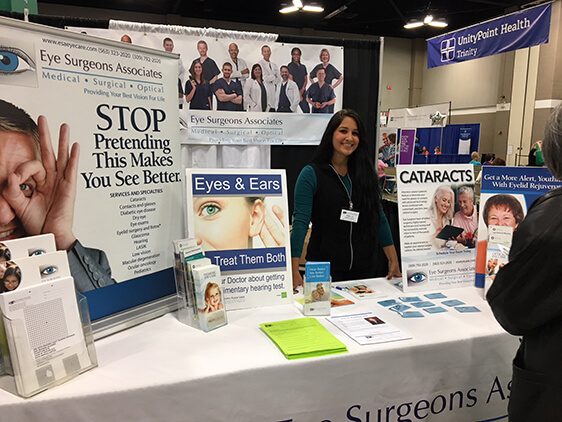 Here are just some of the organizations that ESA has supported over the years:
The American Heart Association
Big Brothers Big Sisters
Challenger's Little League
The Center for Active Seniors
Dress for Success
The Figge
The Lion's Club
Bettendorf Public Library
LeClaire Public Library
Moline Public Library
Silvis Public Library
The Niabi Zoo
Quad City Arts
The Quad City Chamber of Commerce
The Quad City Symphony
The Quad City Ballet
The Quad City Marathon
The River Bend Foodbank
The Royal Ball Run
Senior Resources