What is refractive surgery?
Refractive surgery is for patients who are tired of struggling with glasses or contact lenses. The term refractive surgery refers to a group of procedures that improve vision by correcting refractive error such as nearsightedness, farsightedness, astigmatism, and presbyopia. There are two main surgical approaches: one is by using a laser to reshape the cornea (the clear front part of the eye) and the other is by implanting a lens inside the eye.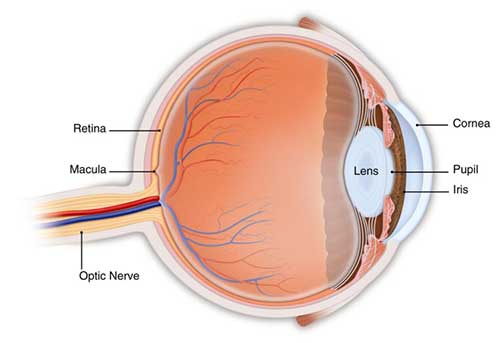 Good vision depends on how well your cornea and lens focus light on the retina. Refractive errors arise from a cornea that is not shaped perfectly or an eye being shorter or longer than normal. This causes light to not be focused on the retina, creating blurry vision. By reshaping the cornea or implanting a lens inside the eye, light can be properly focused on the retina, leading to good vision without glasses. These surgeries are safe and effective and can improve quality of life.
What are the different types of refractive surgery at ESA?
Am I a candidate? Which surgery is right for me?
The best way to know if you are a candidate is to come into our office for a free refractive surgery evaluation. We will measure your prescription, do a full eye exam, and perform scans of your eyes. With all of our technology, more patients are candidates for refractive surgery than ever before. If you are deemed a candidate, we can then discuss which surgery would be most effective and safe to meet your vision goals.
Bio: Dr. Davenport is a fellowship trained Ophthalmologist with Eye Surgeons Associates. His surgical specialties include all-laser (bladeless) LASIK, standard as well as laser-assisted cataract surgery, clear lens exchange, PRK, and ICL. For more information, please see our website: www.esaeyecare.com.
A patient information booklet is available with a complete listing of the indications, contraindications, complications, precautions and side effects. Not everyone is a candidate. Individual results may vary. The material contained in this article is for informational purposes only and is not intended to be a substitute for professional medical advice, diagnosis, or treatment. Always seek the advice of your physician or other qualified health care provider.