Five Reasons People are Choosing to Have LASIK Now
LASIK can help you eliminate or reduce your need for glasses or contacts and correct your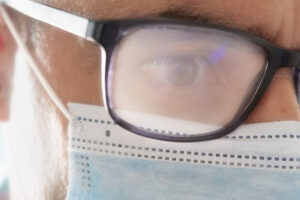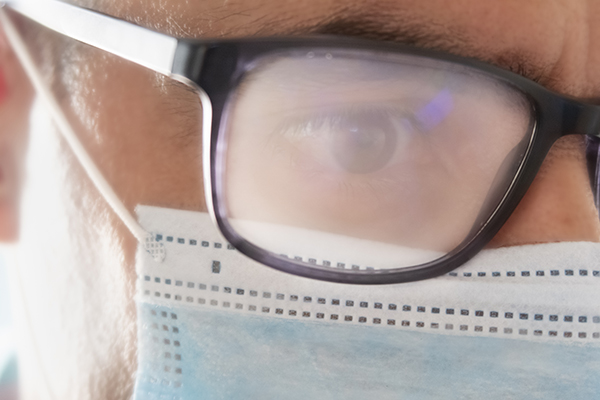 astigmatism, near or farsightedness. Practices are seeing an increased interest in LASIK this year. The COVID-19 pandemic has created a shift in how and where we work, and introduced a new challenge of wearing a mask with glasses that can fog. LASIK patients across the country gave a variety of reasons why they chose to have the procedure in 2020.
I have the time and money.
With so many working from home, the cancelation of travel plans and fewer social engagements, some people now have more time and more disposable cash in their pockets. While others are simply saying that life is worth living well, and seeing well, so now is the time for LASIK.
Working from home gives me more flexibility with my schedule.
Much less time is spent commuting now that companies offer work from home opportunities. People are not traveling as often for work or for leisure, so free time has become more plentiful and flexible. People have more time now to schedule appointments, consultations, procedures, and recover at home – giving them a new opportunity to have LASIK.
It's hard to wear glasses and masks.
Wearing glasses with a mask is a frustration that doctors hear a lot about. Glasses fog up easily when wearing a mask, inhibiting vision, causing frequent adjustments/handling and general frustration.
I see the value in refractive surgery.
Patients are seeing the value of refractive surgery by comparing the price of LASIK to a lifetime of glasses and contacts costs. The average consumer can spend around $20,000 in their lifetime on contact lenses, cleaning solutions, prescription glasses and prescription sunglasses. From a financial perspective, LASIK vision correction pays for itself, and people can end up saving money in the long run.
I'm investing in my vision.
Patients have shown a greater interest in taking control of their vision during the COVID-19 pandemic. This is likely due to the loss of control and the feeling of insecurity associated with the pandemic. When weighing options of how to improve their lifestyles, people are opting to invest in improving their vision.
Meet the LASIK surgeon Dr. Baumann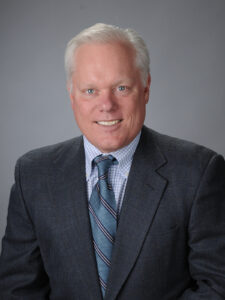 Dr. Kent Baumann with Medical Associates Clinic in Dubuque, Iowa will start performing LASIK at Eye Surgeons in January. Free LASIK consultations can be scheduled now to determine if you are a good candidate for LASIK.
Dr. Baumann received his bachelor's degree from Luther College in Decorah, Iowa, his medical degree from the University of Iowa Medical School and completed his residency at Wills Eye Hospital in Philadelphia. He has been board certified by the American Board of Ophthalmology since 1989. He brought many of the exciting surgical techniques he learned during his training to Medical Associates Clinic in Dubuque in 1986. During the last 21 years Dr. Baumann has performed thousands of LASIK/PRK surgeries. He has served on national committees on his specialty, given many lectures, and has contributed to ophthalmic literature in journals and books. If you would like to schedule a free consultation contact [email protected] or call (563)323-9999.
LASIK may not be suitable for all patients. Individual results may vary. Ask for a complete list of risks and benefits associated with LASIK. The material contained in this article is for informational purposes only and is not intended to be a substitute for professional medical advice, diagnosis, or treatment. Always seek the advice of your physician or other qualified health care provider.