Durysta: Dissolvable Implant To Treat Glaucoma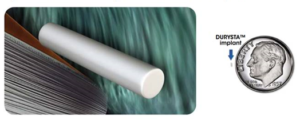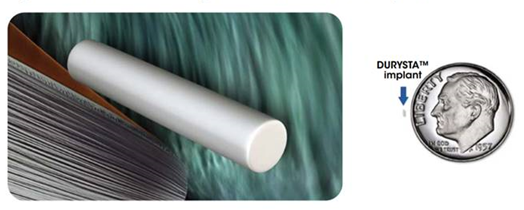 By Nikhil Wagle, M.D.
Glaucoma is a chronic disease of the eye that results in damage to the optic nerve, a vital structure that is responsible for healthy vision. The damage is due to an abnormally high eye pressure. If left untreated, this eye pressure can lead to blindness and is one of the leading causes of visual impairment in individuals over the age of 60. Glaucoma usually affects the peripheral vision (side vision) and then later in the disease, it can affect the central vision. Unfortunately, the vision loss is irreversible. Glaucoma affects over 3 million people, and risk factors for its development include a family history of glaucoma, race (African American, Asian or Hispanic decent,) increased intraocular pressure, trauma, chronic steroid use and diabetes.
Various studies show that up to 80% of patients are not using topical medications properly. Poor adherence to topical medications can lead to glaucoma disease progression and vision loss. This year, a new novel treatment modality for glaucoma has been approved by the FDA to help patients who are having a difficult time using eye drops. Durysta (bimatoprost implant) is a prescription medicine to reduce eye pressure in patients with glaucoma. With a quick, easy office procedure, the Durysta implant can be inserted in the front chamber of the eye where it slowly releases the active medicine to help control the intraocular pressure. Placement of the implant in the front chamber of the eye allows for close proximity to the tissues involved in controlling the eye pressure, where it delivers bimatoprost 24/7 for several months. It has been shown to be quite effective in lowering intraocular pressure by at least 33% in two large phase three clinical trials. Durysta was found to control the eye pressure in 66% of patients for at least six months and about 35% of patients for at least a year. As with any medication, some people can experience side effects from Durysta and those will be discussed prior to placement.
ESA patient Larry has seen Dr. Wagle for the last twenty years for management of his glaucoma. The high amount of hereditary glaucoma in Larry's family is unique. A doctor from University of Iowa did a study on Larry's family to learn more. Larry had been using eye drops for years and was willing to try the new procedure to get a break from the eye drops. He underwent the Durysta procedure at the Rock Island office and commented, "It was uncomfortable for the first 18 to 20 hours after the insertion, but now I don't feel it at all. I no longer have to put the drop in at night, although I still find myself reaching for the medicine cabinet door." Larry still uses eye drops in the morning. Even with the initial discomfort, Larry says, "It's worth it!" For six months to two years, depending on how much of the medication is needed, Larry won't have to put drops in at night and can take comfort in knowing he's receiving the proper dosage needed to control his glaucoma.
This new innovative technology is especially useful for patients with dexterity issues like Parkinson's Disease, memory issues such as Alzheimer's disease or dementia, or those who have an intolerance to eye drops. Moreover, the tolerability of the bimatoprost implant has been shown to be better than using eye drops. Many insurance companies cover the medicine and office procedure.
The approval of Durysta marks a breakthrough milestone for glaucoma patients and provides a much-needed option for patients challenged with topical drops or needing alternative options. Millions of people are living with glaucoma and new treatment options are essential to help doctors and patients better manage the disease. Durysta is the first in its class, and Eye Surgeons Associates is excited to offer this new and innovative drug delivery system to the Quad City community.
Bio: Nikhil Wagle, M.D. is board certified with a fellowship in glaucoma. He sees patients in our Rock Island and Bettendorf offices. For more information visit www.esaeyecare.com.
The material contained in this article is for informational purposes only and is not intended to be a substitute for professional medical advice, diagnosis, or treatment. Always seek the advice of your physician or other qualified health care provider.