Dr. Sarah Burgett was diagnosed with strabismus around her first birthday. Strabismus, or misaligned eyes, is either a constant or intermittent condition in which the eyes are not parallel and causes an eye to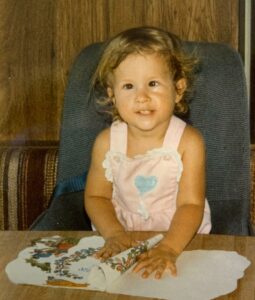 turn in, out, up or down. Strabismus is a common condition, affecting about 4% of kids.
In Dr. Burgett's case, her parents were the first to notice the eye misalignment and scheduled an appointment for evaluation with Eye Surgeons Associates. The pediatric specialist who treated Sarah was Dr. Amir Arbisser, one of the founders of Eye Surgeons.
Her treatment started with a prescription for glasses and patching her good eye so she'd be forced to use the weaker one. Ultimately, corrective eye surgery was needed and completed around her second birthday. Dr. Burgett had an additional surgery when she was a sophomore in college.
"My eyesight today is really pretty good," Dr. Burgett explains. "There aren't any exercises or actions to take for upkeep with this condition and it's not unusual to have more than one surgery over the course of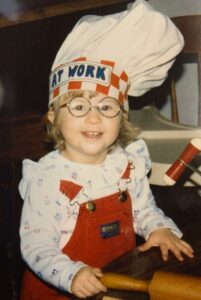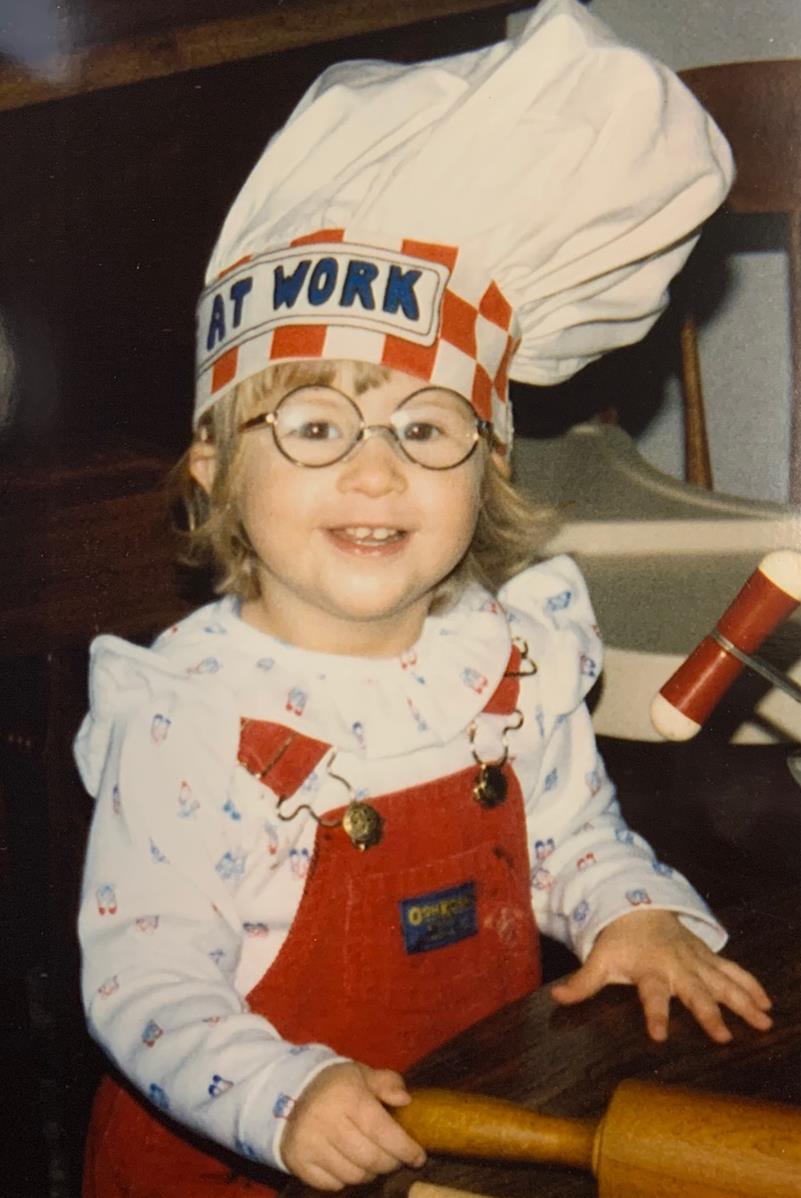 time. One place I do notice a difference in daily life is while watching a 3D movie. While wearing the glasses, the movie is clear but the 3D aspect of pieces jumping out at me are not noticeable."
Strabismus can often run in families, occurring in infants or developing as the child grows. In Dr. Burgett's case, her father also had strabismus as a child, so he knew to pay attention to his daughter's vision as she grew. Early detection and treatment are vital to prevent visual loss and preserve binocularity, or depth perception.
"My experience growing up in the care of Eye Surgeons was amazing and reiterated the reasons I wanted nothing more than to be an eye doctor," Dr. Burgett exclaims. "I love to be able to help patients see better every day. It's so rewarding to have my life story come full circle."
It's recommended that all children have an initial eye exam by the age of three, because the earlier an eye problem is detected, the more successful the treatment will be. It is possible to get an accurate evaluation of a child's vision even if they are too young or shy to speak. Dr. Burgett's daughter, Katherine, has her first eye evaluation appointment scheduled for her first birthday.
Do you have concerns with your child's vision? Do you notice an eye turn? Is she missing developmental milestones? Schedule a visit to Eye Surgeons to have her vision checked.
BIO: Dr. Burgett joined Eye Surgeons Associates in 2012. She is an Optometrist and works out of our Rock Island office. Her clinical interests include primary care, medical co-management, and contact lenses.
The material contained in this article is for informational purposes only and is not intended to be a substitute for professional medical advice, diagnosis, or treatment. Always seek the advice of your physician or other qualified health care provider.