By: Michael Howcroft, M.D.
The United States is experiencing a diabetes epidemic. Factors contributing to this very serious national health problem include high rates of obesity, lack of exercise, and poor diets among the general population. The rapidly growing number of diabetic patients in the U.S. means the population is at risk of experiencing increased vascular complications including heart attack, stroke, kidney disease and vision problems from diabetic retinopathy.
What is diabetic retinopathy?
Diabetic retinopathy is an abnormal condition of the retina. Over time, elevated blood sugar levels damage the small blood vessels (capillaries) in the retina, causing them to leak or shut down completely. The result is blurred or distorted vision, or even complete loss of vision.
Reduce your risk
Schedule regular (at least once a year) eye exams to check your vision and look for retinopathy. Keep your blood sugar levels in control and manage high cholesterol/triglycerides, and especially high blood pressure.
Treatment
There are a number of treatments that can stabilize or improve vision including intraocular steroid injections, laser treatments and surgery. Eye Surgeons Associates was the first practice in Iowa to utilize the PASCAL® laser. This technologically advanced laser can deliver up to 25 laser spots at a time resulting in shorter, more comfortable treatments.
Laser treatments and injections have been successful for ESA patient Sr. Judy of Davenport. "I did the laser first and I've also had injections. The thought of an injection in your eye is much worse than the actual procedure. I just distracted myself during the injection and my eye was numb and I didn't really feel much. The first time was scary. I now have injections every three months. It's fairly easy. I wear an eye patch a few hours after and resume my normal activities later that day."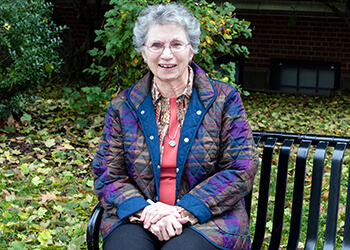 Like many patients with diabetes, Sr. Judy didn't know she had retinopathy. She went in for a regular exam to get a stronger glasses prescription. Her eye doctor discovered the retinopathy and treatment began quickly to give Sr. Judy the best results. "I'm thankful I had an exam to start getting treatment before it got worse. And any time I had a question, the staff was wonderful at putting my mind at ease."
Bio: Michael Howcroft, M.D., of Eye Surgeons Associates, is a board certified and fellowship trained retina specialist. His specialty interests include the medical and surgical treatment of age-related macular degeneration, diabetic retinopathy, retinal vascular disease, retinal detachment, ocular trauma and ophthalmic ultrasound. Dr. Howcroft practices in Bettendorf, Iowa and Rock Island, Illinois. For more information, please visit: www.esaeyecare.com.
The material contained in this article is for informational purposes only and is not intended to be a substitute for professional medical advice, diagnosis, or treatment. Always seek the advice of your physician or other qualified health care provider.