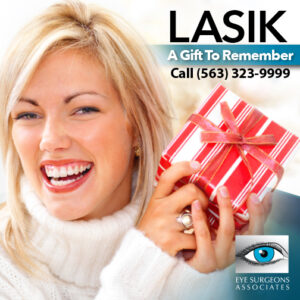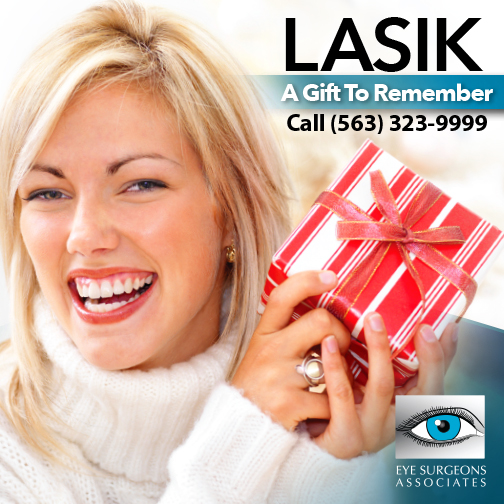 Think outside the box and give the unexpected gift of LASIK to eliminate or reduce the need for glasses.
Present your loved one with a LASIK gift package, including a free consultation and surgery. You pay for the gift when surgery is scheduled.
Give the gift of LASIK and leave the shopping and wrapping to Eye Surgeons. Call or email us to get your package: 563-323-9999; [email protected].
LASIK may not be suitable for all patients. Individual results may vary. The informed consent document will provide you with the benefits and risks of surgery.