What Is BOTOX ® Used For?
Botulinum products were originally intended for the treatment of blepharospasm (eye spasm).  Then in 2002, BOTOX was approved for cosmetic applications to improve the look of fine lines and superficial wrinkles caused from every day facial expressions like smiling, frowning or squinting by prohibiting these movements. If you find that the early signs of aging are becoming apparent or if your facial expressions are causing premature wrinkles to appear, then botulinum products may be for you.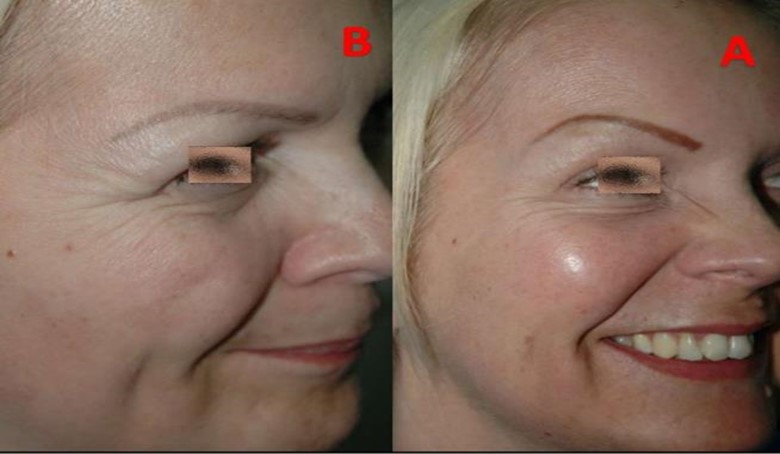 They also prohibit you from making the facial gestures that cause wrinkles, preventing and smoothing out wrinkles. They may not completely remove a static wrinkle. They only disallow you from furrowing your brow or squinting a certain part around your eye. If your wrinkles are static, then it may lessen them a bit. However, if your wrinkles are superficial it can smooth it considerably so that it appears that they have been removed.
How Does It Work?
A very tiny dose injected into the muscle causes paralysis for about three months. How long it lasts and how many injections are needed varies by patients.   
It RELAXES active muscles in your forehead and face and neck temporarily to stop formation of wrinkles and folds and to erase or soften lines. Over time people usually need less as they stop using their forehead to express themselves and the muscles don't need as much Botox to relax.
It's used cosmetically to treat:
Glabellar ( between the brows) frown lines ( most popular)
Smile lines and crows feet around the eyes
Forehead wrinkles
Lateral brow lift
Bunny lines ( lines around the nose)
For relaxing upper lip with gummy smile
Dimpled chin
Smoker lines around the mouth
Neck bands and necklace lines
Mouth lift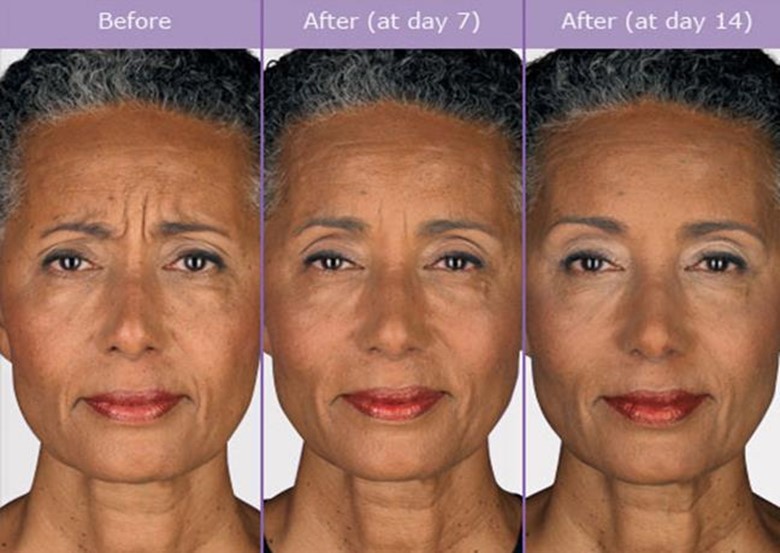 What is the Risk?
There is a risk that all botulinum toxin products may spread from the area where they were injected to other parts of the body, causing potentially life-threatening swallowing and breathing problems. This was predominantly seen in children treated with Botox off-label for cerebral palsy. These issues have not been reported among people who received botulinum products for cosmetic uses or to treat blepharospasm.
Other risks may include bleeding and bruising at the injection site and allergic reactions such as itching, swelling or shortness of breath. Your doctor should discuss all the potential risks of this procedure with you during your consultation. When Xeomin is used to treat blepharospasm, the most common side effects of Xeomin were eyelid sagging, dry eye, dry mouth, diarrhea, headache, visual impairment, shortness of breath (dyspnea), and upper respiratory infections.
Warning: Pregnant women must not receive injections of BOTOX ® due to possible crossing of the placenta.